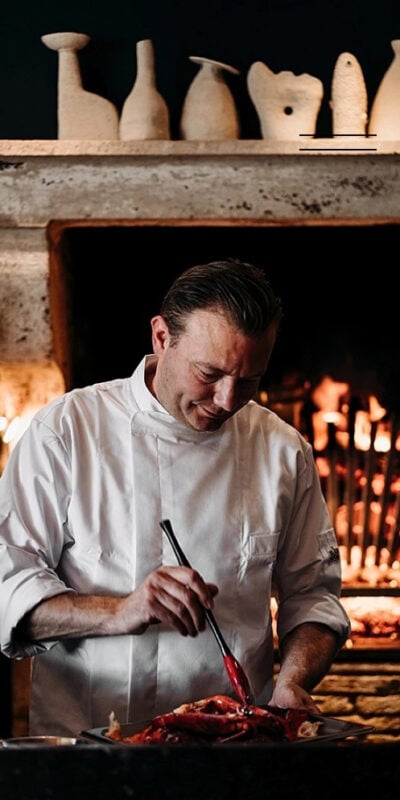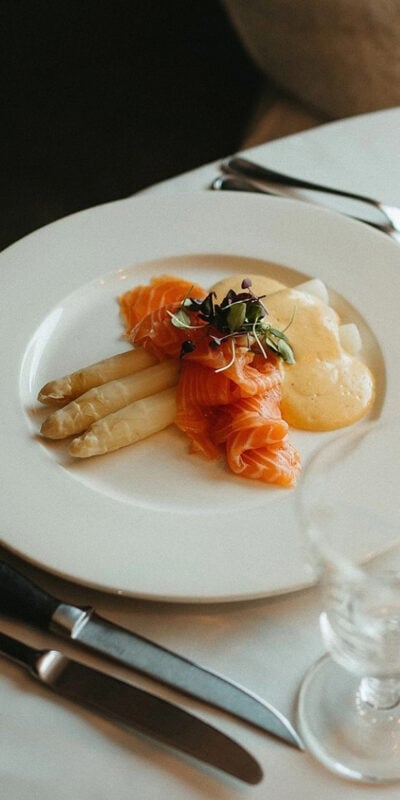 Forgetting time on the banks of the Lys
Gasthof Halifax is an established restaurant on the banks of the River Lys where atmosphere, taste and authenticity are key. A passionate kitchen and dining room team goes out of their way daily to ensure guests enjoy lunch or dinner in a casual atmosphere.
The history of Gasthof Halifax dates back to 1965. Respect for the past
and authenticity , however, are combined with non-stop innovations in terms of interior design and a constant pursuit of perfection to ensure guests enjoy themselves in the best possible conditions.
The characterful interior, partially covered patio and large open terrace are strong assets of the establishment. Summers and winters, afternoons and evenings … at Gasthof Halifax, guests forget time for a moment.
Every season its signature dish
Gasthof Halifax serves authentic cuisine consisting of seasonal dishes, with the chefs choosing only top-quality products.
A resolute decision is made to work primarily with seasonal produce . Thus, every season has its "signature dish. From asparagus with mousseline sauce in spring to hare back in game season. Always perfectly flavor ed by the ambitious chef and his team.
First we celebrate life, then we do everything else
The above quote perfectly sums up what Gasthof Halifax is all about. It is a place where people really come to enjoy the good life. A touch burgundian yes 🙂 Whether it's a business lunch, weekend dinner, gathering with family or friends … people really enjoy there. At Gasthof Halifax, they make a daily toast to life, to togetherness.
Fourchette is a perfect match for their restaurant concept. An elegant beer with a particularly beautiful glass that they often present as an aperitif, but certainly also in combination with their dishes. Festively chic yet very accessible. Character in terms of flavor, without becoming too complex. Authentic and pure without being boring.

Emiel Clauslaan 143, 9800 Astene-Deinze

Monday – Saturday open from 12:00 – 22:00
Sunday open from

12:00 – 21:30