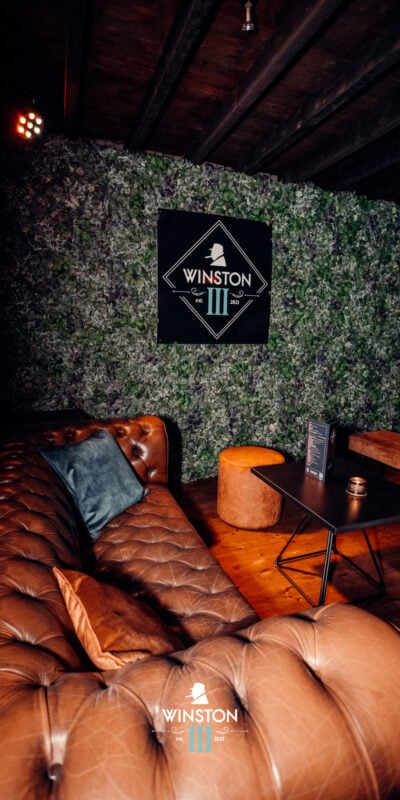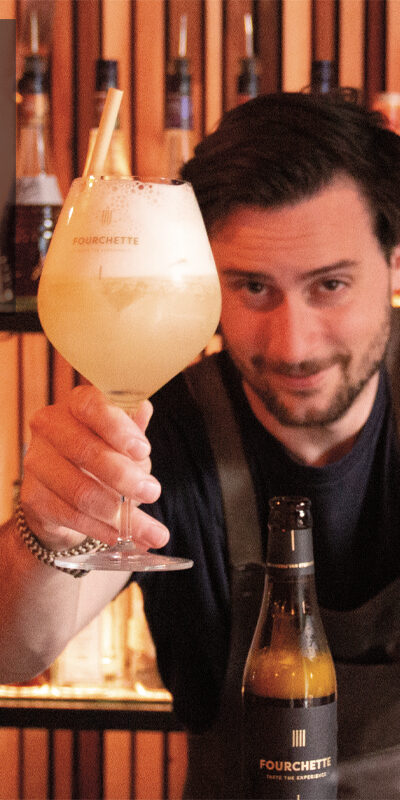 The 'golden rule' at Winston 3
Since January 2022, you can visit Winston 3 for tasty "bar bites" and delicious cocktails. Yet it's not all about the cocktails. The main focus is on customers. This is evident in the cocktail bar's "golden rule" that customers see immediately at the front of the menu. This one reads, 'If you don't know what to drink, ask our staff and they will help you along!'
This golden rule and the cryptic explanation of the cocktails on the menu allow for an immediate conversation to be started with customers. Customers are asked what their taste and/or drink preferences are and then they create something they know they will like. In this way, customers are encouraged to try new things, taking them out of the daily grind a bit. Because discovering something new is always fun.
If you obey all the rules, you miss all the fun.
"If you obey all the rules, you miss all the fun" is the Fourchette quote that best expresses what Winston 3 is all about. After all, at Winston 3 they strive to come out surprising every time. A very simple example is a cocktail with Fourchette. This is something no one expects, a beer-based cocktail and then that with tequila too.
The match between Fourchette and Winston 3
to build a classy business but where there is still enough room to keep surprising each time. And let that be precisely another combination in which Fourchette succeeds well. According to Charles, Fourchette is a beer that really exudes class: "The tall glasses with their thin stem and a nice quote. And then the sleek black label with logo on the bottle. The beer itself also surprises. An unlikely mix of a floral beer and a tripel that you wouldn't have seen coming.".
And there are even more similarities because like Fourchette, quotes also play an important role in the concept of Winston 3. For this, as for the name, by the way, they derived their inspiration from the legendary British Prime Minister Sir Winston Churchill. While at Fourchette quotes with fun life wisdom adorn the glasses, at Winston 3 you will find quotes from Sir Winston Churchill on the beer mats. There is also a booklet of his quotes in the counter.

Winston Churchillplein 3, 9600 Ronse

Monday open from 16:00 – 0:00
Wednesday – Thursday open from 16:00 – 0:00
Friday – Sunday open from

16:00 – 03:00