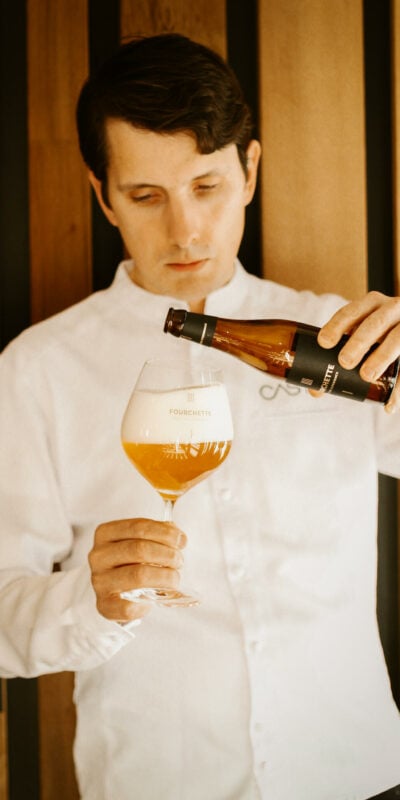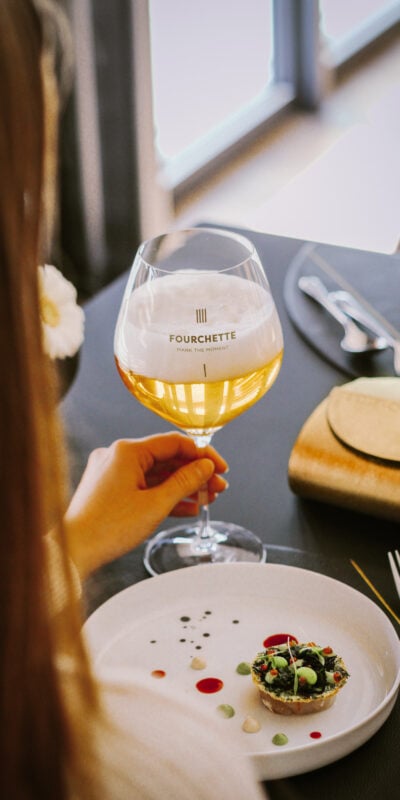 There is basically no arguing about taste and color
But I think you can tell a lot about taste. And I don't like that. Not the telling. No, preparing beautiful dishes with love and dedication. So that YOU can tell about it.
Because taste, that's what I live for. Every day is a challenge for myself and so to continue to surprise you. And convince. I like original. Of refined simplicity stripped of all frills. Accessible without becoming mundane.
Fourchette is delicious with all kinds of dishes.
Think of combinations with whelks and broth or with spicy Asian cuisine. But Fourchette also does an excellent job with North Sea shrimp. If you are ready for dessert, then the combination with chocolate and cheese is definitely recommended.
Because for me, delicious cooking is the ultimate form of hospitality.
– Chef Maarten Bouckaert
Want to know more or make a reservation?
Kortrijk Road 164
8791 Beveren-Leie
+32 56 19 01 21