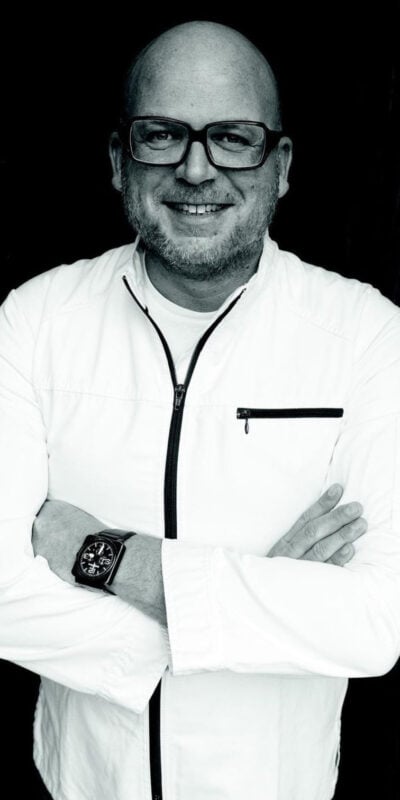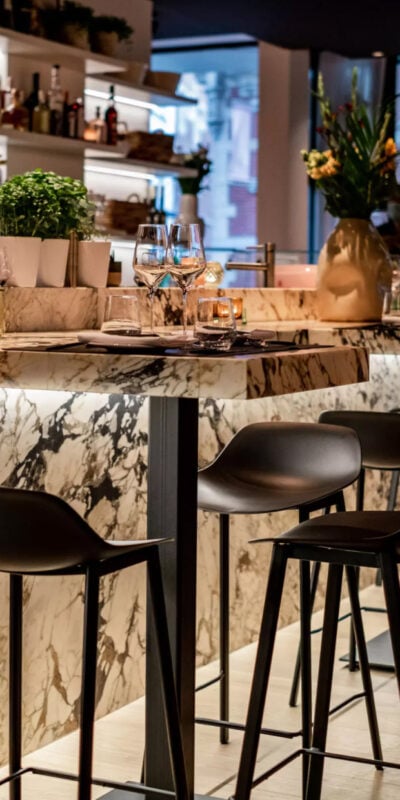 Karbon - Bram Vanaudenaerde, eigenaar en chef van de nieuwe hotspot in hartje Gent.
Karbon is the new hotspot in the heart of Ghent where food, drinks and conviviality take center stage. Karbon's story actually begins with Bram's sabbatical in late 2016. After a catering career of more than 20 years and starting up several restaurants and concepts in Brussels and Ghent (including Food Fever, Lamourette, Mondada …), it was time to do something different and to breathe different air.
Bram traveled the world, gaining the culinary inspiration that formed the basis of his new business. In October 2020, Karbon was a reality. One week after opening, however, the second lockdown was declared, and in late December the new business was hit by an all-destructive fire. And then you have two choices: throw in the towel and "game over" or "trust the magic of new beginnings. Bram chose the latter, and on July 21, 2021, Karbon reopened its doors
A culinary trip around the world
At Karbon, you can expect international cuisine where the product is the focus. The use of outstanding ingredients and unique spices creates dishes full of flavor and variety. The menu offers something for everyone, and vegetarian or vegan options are also available. Any dish can be shared but this is certainly not a must.
But for Bram, it's about more than just the food. The whole picture has to be right. From the plates to the staff's attire, everything was carefully chosen. For the décor, elements brought back from trips to Morocco, India … Both for the food and the décor, purity was the common thread. Hence the name Karbon, a pure product.
Signature dish: Crispy duck salad
If there is one dish that nicely sums up everything Karbon is all about, it is the "crispy duck" salad. This is a delicious piece of slow-cooked duck, lacquered in sesame with a salad of daikon, pomelo, pomegranate and grilled bimi. Finished with a Chinese five-spice-based vinaigrette, it is an ideal,match with Fourchette.
"Fourchette is a delicious, elegant accompaniment to our dishes for guests who prefer beer to wine with a meal. Thanks to Fourchette's versatile aroma profile, it fits perfectly with the spices we use in our dishes. It is also delicious as an aperitif."
Lange Kruisstraat 7, 9000 Ghent
Tuesday open from 18:00 – 24:00
Wednesday to Sunday open from 12:00 – 24:00