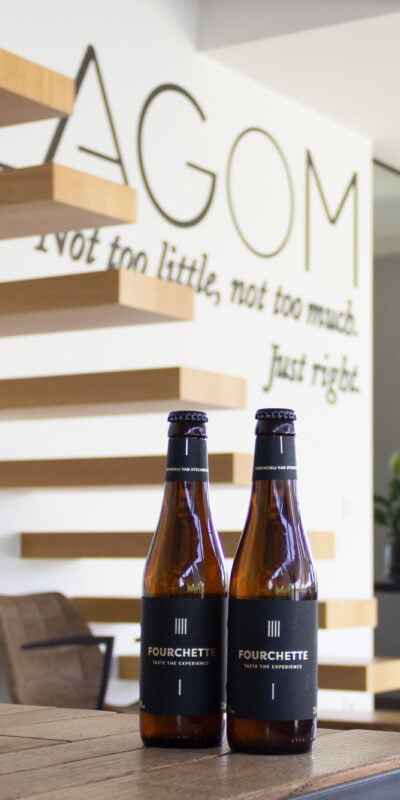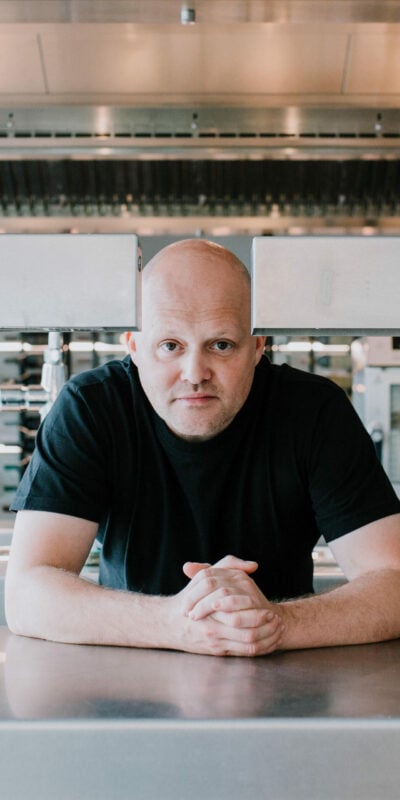 Heading
Lagom saw the light of day in 2019. The idea "cooking brings people closer together" was behind the creation of the cooking and wine studio. This epicurean and gourmet paradise is located along the shores of Donk Lake. It is a place where conviviality and cooking really go together.
During cooking workshops, people learn recipes according to a certain theme and beer or wine is served with these recipes. But in addition, there are also workshops where beer plays the main role.
For one thing, there are the "beer pairing" workshops where participants learn all about the flavors, aromas and textures of beers. The beer sommelier provides detailed explanations, while the chef creates deliciously matching dishes. On the other hand, there are the "cooking with beer" workshops where different dishes are prepared with beer together with the chef. This gives every dish, from appetizer to dessert, a unique beer flavor.
Enjoying the result together makes the cooking fun complete
Foodies can visit Lagom for a wide range of workshops. Each workshop is accompanied by a specific theme in which they are not limited to classic, traditional cuisine. For example, there are also workshops focusing on Asian and American cuisine.
As a participant, you will enjoy the aperitif with your dining companions, prepare the food under the guidance of the chefs and taste new dishes and ingredients. As such, the workshops are the perfect time to bond, have good conversations and enjoy good food together.
Talk to people who make you see the world differently
The above quote captures very nicely what Lagom is all about. Indeed, because of the very diverse topics addressed during the workshops, they are forced to look at the culinary world from different points of view.
Fourchette also offers a different take on the typical beer world, which is precisely why it is a beer that fits completely within the concept of the cooking and wine studio. After all, Fourchette has just that touch more that Lagom also strives for.
Donklaan 55, 9290 Berlare
Wednesday – Sunday open from 10:00 – 21:00