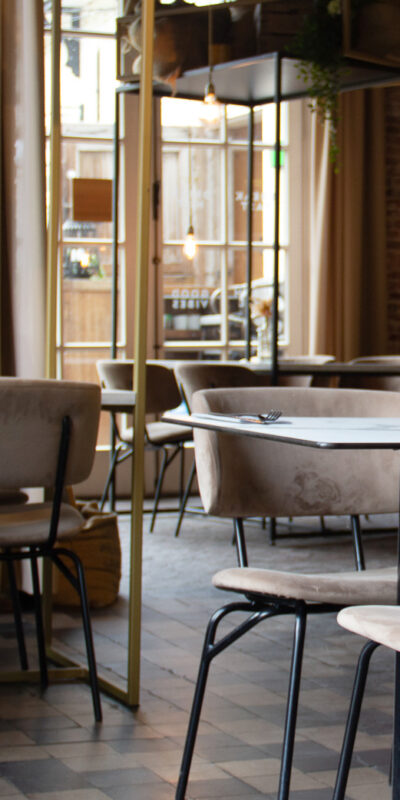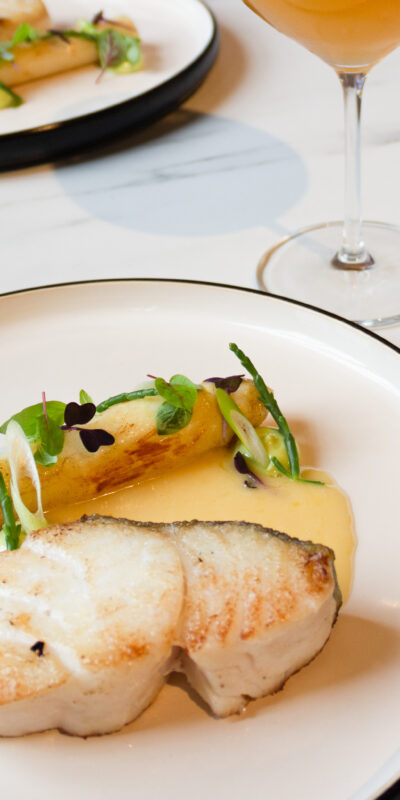 Lust & Dust - The perfect combo.
Having built a solid reputation in the home cooking and catering world, Lust & Dust has recently started offering the chance to discover their culinary creations in an exceptionally beautiful fixed setting. After all, from now on you can enjoy a culinary lunch or dinner 5 days a week at the Hoveniershuis of Wippelgem Castle.
At Lust & Dust they like to share their drive and passion for gastronomy and guarantee creativity, (h)honest dishes and matching drinks.
LUST stands for dishes prepared with fresh produce. At the early market in Evergem, the best vegetables are selected (organically grown if available) and for a tasty piece of meat or fish, local suppliers are called upon.
DUST, in turn, is a nod to the custom drinks served with the various dishes.
Lust & Dust's cooking style is best described as accessible gourmet French cuisine with a twist. It is the combination of authentic French cuisine with influences from around the world that makes for surprising dishes.
What's your secret ingredient.
The quote "What's Your Secret Ingredient" harkens back to the early days of Fourchette. The Lust & Dust team then created a number of appropriate recipes and dishes based on the aroma and ingredient profile of our culinary specialty beer.
Their input immediately revealed Fourchette's versatility as a secret ingredient for successful foodpairing combinations. Even today at Lust & Dust, they still very much enjoy pairing their favorite dishes with Fourchette. And their customers … they love it.
Meet the team, Frank, Ines & Sam
Managing directors Frank and Ines both trained at hotel school Spermalie after which they learned the tricks of the trade in several renowned restaurants.
Frank gained experience at the two-star restaurant De Kromme Watergang in the Netherlands and then worked at restaurant Volta. Ines was voted hotel school student of 2017 and completed an internship at Likoké (Piet Huysentruyt's starred restaurant in France).
Sam has been the newest addition to the team since December 2021 and is at the helm of the kitchen at TROAST by Lust & Dust. He gained experience in renowned restaurants such as Benoit & Bernard Dewitte in Zingem.

Kramershoek 6, 9940 Evergem

Wednesday – Thursday open from 11:30 – 18:00
Friday – Saturday open from 11:30 – 18:00 & 19:00 – 23:00
Sunday open from

10:00 – 18:00