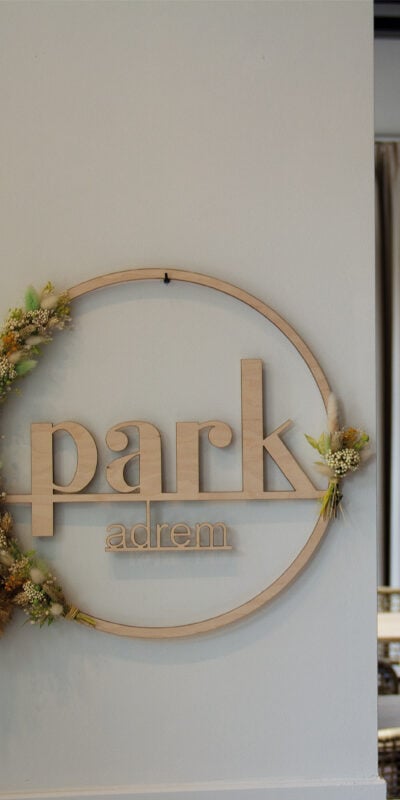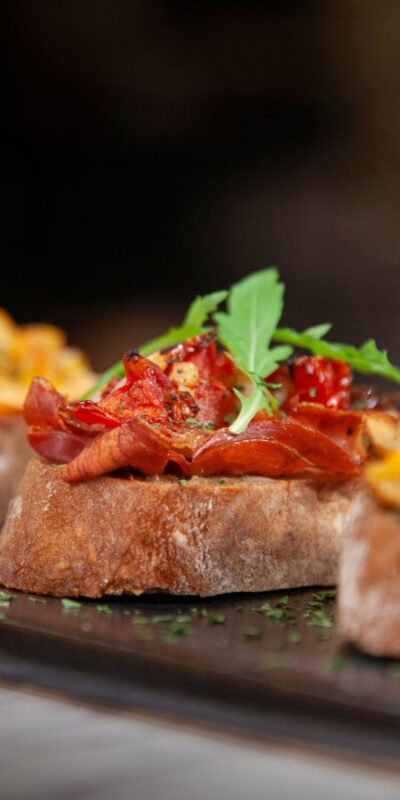 Park Adrem stands for authenticity, solidity and confidence
When the old carriage house of the castle in the Heldenpark in Eeklo came up for sale in May 2020, Inge and Michiel did not hesitate for a moment. This was the perfect time to realize their long-held dream together, and this location met all their requirements. It exuded authenticity and its location in the middle of the fantastic park was a great asset to play off of.
After a year of work, Park Adrem's doors opened for the first time in August 2021. A lot of authentic elements were kept in the interior design, and everything was decorated with soft and natural materials, making the interior of Park Adrem exude coziness and authenticity. The atmosphere is relaxed, the food is honest and the interior is high on Instagram.
We do not remember days, we remember moments.
The Fourchette quote that best fits Park Adrem's philosophy reads "We don't remember days, we remember moments." It is precisely these moments that the team tries to create again and again. The moments when you can enjoy an honest dish with a group of friends or family.
And just Fourchette fits perfectly into this setting because the honest flavors of the dishes go very well with Fourchette's balanced palate. In this way, many customers find their way to Fourchette. If it is in combination with the sharing dishes or as part of a moment of enjoyment on the sunny terrace.
'The place to be' for food sharing
Like the interior, the team led by Inge and chef Nathalie brings a concept that exudes coziness. Food sharing fits completely into this picture where you as a guest can order and share dishes with your tablemates at your own pace.
Even through the cuisine they offer, they try to push authenticity forward as much as possible. No haute cuisine but deliciously honest dishes. You can enjoy a selection of small dishes to share but there is also a classic menu with dishes like pork cheeks and vol-au-vent. As a signature dish, the team likes to serve the warm bruschettas (one with spiced chicken, one with salmon and one with serrano ham). This dish represents true comfort food with pure flavors to share.

Oostveldstraat 93, 9900 Eeklo


July & August:

Wednesday – Sunday open from 14:00 – 23:00


Rest of the year:


Thursday – Saturday open from 5:30 – 11:00 p.m.

Sunday continuously open from 14:00 – 23:00